Want to be quoted in the updated edition of Enough to Make You Blush?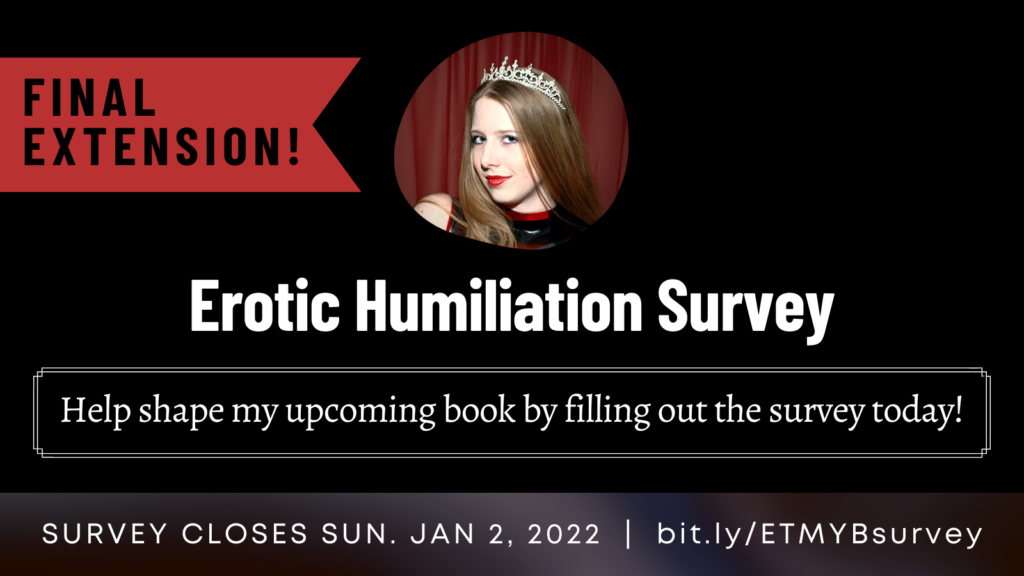 Have you heard the epic news?! I'm currently working on an updated and expanded edition of Enough to Make You Blush: Exploring Erotic Humiliation and am launching a new survey to build on the data and quotes gathered the last time around.
I'm very interested in your experience! Psychological play is so complex, and I'd like to offer my readers more perspectives than strictly my own.
You're welcome to share as little or as much information as you're comfortable sharing. All information is private and anonymous unless you give me direct consent to use your name.
All perspectives are welcome, lend your voice to the evolution of a unique educational resource!