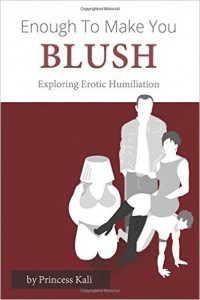 Learn humiliation play with real-world stories and techniques
Buy Enough To Make You Blush to explore erotic humiliation today
---
Using the lessons in Enough To Make You Blush, you can take your kinky play to a whole new level with erotic humiliation.
What this book will teach you
How to apply the concepts of humiliation play whether you are dominant or submissive. It is a comprehensive guide for exploring new techniques for beginners and advanced players alike. Enough to Make You Blush is a practical guide, describing common forms of humiliation play with frank advice and suggestions, including:
The differences between embarrassment, humiliation, degradation, and objectification.
The ten most important negotiation questions.
Can an action be humiliating if someone asks for it?
What the common obstacles to enjoying humiliation are, and how to overcome them
How to bring up your desire for erotic humiliation play to your partner
More than 100 creative ideas for incorporating psychological torment into your kinky scenes
---
About the Author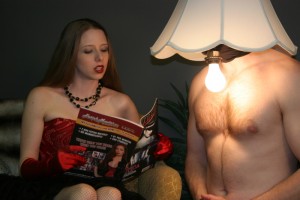 My name is Princess Kali and I take my kink (but not myself) seriously! I've spent over fourteen years exploring not only the
how
but the
why
of alternative lifestyles. My experience working as a professional dominatrix has given me a unique understanding of the motivations behind erotic humiliation play as well as a passion for helping people participate in it more safely and enjoyably.
I'm also the founder of the Kink Academy and PassionateU.com sex education websites, and I've been coaching couples and play partners in person and online for over a decade.
I can help you learn how to have a LOT more fun by adding humiliation to your kinky play. I've packed this book with all the ways how!