Help me get the word out!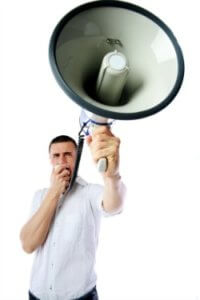 I've had quite a few inquiries about ways that my friends and fans can help (yay, you guys rock!) so I thought I'd make one handy place to find suggestions and posts*. The first few are super easy that will take hardly any time at all!
Ways to help

Buy the book! – This one is easy! Please buy the book on Amazon and once you've read it, leave a review so others know how much you enjoyed it. Positive reviews are the biggest influence on encouraging others to purchase so click those stars and tell me what you think!
Forward my book announcement to a friend – There's nothing better than a personal recommendation, so forward this announcement to a friend (or 5 friends!) and help share the book with kinksters that will appreciate it.
Cut & Paste to Social Media – Just like it says above, word-of-mouth is a huge part of promotion for independent authors (like me!) Scroll down to the bottom of this post for some easy cut & paste messages you can post on Twitter, Facebook or Fetlife. Also keep your eye out for my posts on those sites so you can RT and comment.
Invite me on your podcast! – I'd love to come on your sex or kink focused podcast to talk about humiliation (or any number of sub-topics to keep things fresh!) Believe me, I have a lot to say on the subject…so let's talk!
Write a review on your blog! – Do you have a blog (or even a Fetlife profile?) Do a write up (it doesn't have to be long!) of the book and post it with a link to my sales page.
Book me for an event – I'm planning my 2016 schedule now and plan on criss-crossing the US to teach and do promotions. I'd even love to take it international (Europe & Australia, you're calling my name!) Do you have an event happening or a group that hosts workshops? Email me to discuss the possibility of working together. (ps – I teach a lot of other topics too!)
Become an Intensive Organizer! – I'm also planning my Intensive schedule for 2016 and offer a profit sharing arrangement for anyone who's able to guarantee a minimum of 15 people (maximum of 40) and a reliable venue option. Please fill out this simple form and I'll get back to you with more information.
In the future…
I'll be looking for possible guest bloggers to contribute to this site. If you're interested, email me a topic pitch.
I'm already accepting inquiries about contributing to the sequel A Deeper Shade of Red which will be an anthology with a mix of erotica and how-to. Fill out the simple form here if you'd like info about being a contributing author.
____________________
Social Media Posts – Feel free to cut & paste as-is, or re-write in your own words! Don't forget to include the links!
Fetlife – Here are a few short posts you can use. You can either post it directly in a group you belong to AND/OR go to the 'Write' page in your profile and click Journal Entry or Note, then everyone in your friend stream will see it.
Have you seen the brand new book by Princess Kali? It's called [Enough To Make You Blush: Exploring Erotic Humiliation][http://amzn.to/1lkJ4mV] and it's available now!
I'm excited to read the new book by Princess Kali called [Enough To Make You Blush: Exploring Erotic Humiliation][http://amzn.to/1lkJ4mV]
____________________
Twitter – A lot of us have a twitter account that is dedicated to our kinky selves. Share your excitement about the book, you can use any of these tweets to make it easy!
Are you interested in erotic humiliation? Check out the new book by @Princess_Kali 'Enough To Make You Blush' http://amzn.to/1lkJ4mV

I love @Princess_Kali's new book "Enough To Make You Blush" about erotic humiliation, you should check it out http://amzn.to/1lkJ4mV
*thanks to Sinclair Sexsmith for inspiring me with a similar post!
Save